Welcome to Greenlight's weekly dose of Blog Watch. It's that time when we share the latest news and insights that have caught our eye. Enjoy!

A VERY MILD CASE OF GOOGLE PENGUIN?
Not every site is impacted the same way by Penguin, Google's algorithm that targets spammy link building tactics. On Twitter, Google's Matt Cutts told one webmaster to continue doing backlink cleanup, as the site has a "very mild case of Penguin".
Whilst it isn't completely new to hear of differing degrees of Penguin it is to have Matt Cutts state this so publicly.
 
A COMPLETE GUIDE TO THE ESSENTIALS OF POST-HUMMINGBIRD SEO
Google has made stark changes over the past couple years in the way it ranks websites. When one of its most recent algorithm incarnations, Hummingbird, was released in August of 2013, it created a whirlwind in the search landscape and has since continued to have far reaching impact.
What's happened & what do you need to do:
Internal link structure & architecture that facilitates customer moving through site is a must
On-page elements still play a huge role, the rumours aren't true!
"Content is king" is more relevant than ever
Ultimate goal = Making your site deliver a consistent and accurate customer-centric experience.

HOW LONG IS TOO LONG?
Last week, Fastcompany.com reported on 'The proven ideal length of every tweet, Facebook post, and headline online'.
Tweets: 100 Characters. Tweets with 71-100 characters got the most retweets
Facebook: less than 40 character posts received 86% higher engagement rates, while 80 characters or less received 66%
Google+: less than 60 characters
Headline: 6 words
Blog: 7 minutes to read, or 1,600 words
Tag titles: 55 characters 
TWITTER'S NEW LAYOUT
Does this look familiar to you? Twitter rolled out its new layout which looks A LOT like Facebook. Designer David Bellona says the new layout is here to welcome in new Tweeters, to make their Twitter experience familiar to other social platforms, and therefore easier.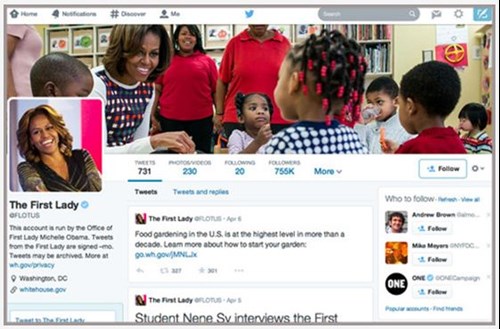 Key features:
Your most popular tweet will appear larger in your feed
You will be able to pin a tweet to the top of your page to make it 'easy to your followers to see what you're all about' (Twitter)
Filter tweets - @replies, tweets with attachments etc
Here's what others in the industry think of the new layout.
What do WE think of the new layout?
It's a great update from a brand perspective, especially the new pinning and filtering features. Though it is a shame to see a trend for homogenising the social platforms, it is showing us that Twitter is more interested in its consumers than their brands. Have a good read here about the new layout.
MORE LINKS WORTH A LOOK...
Krishnan Guru Murthy asks advertisers to ' use budgets to make content, not ads'
Online marketing - should you focus on traffic or conversions?

GOOGLE STARTS BLOCKING ACCESS TO PAID SEARCH KEYWORD DATA
There has been lots of talk around Google starting to stop providing search query data for Paid Search, which it has done for clicks on Google Organic Search. Well, Google released a statement on the Ads Developers Blog. Within this blog a lot of questions and concerns that many advertisers and companies had were put to rest.
One important question for the likes of Paid Media practitioners is how this would actually affect day to day optimisations through the Search Query Reports. Google's answer to this was, "Advertisers will continue to have access to useful data to optimise and improve their campaigns. For example, you can access detailed information in the AdWords search terms report and the Google Webmaster Tools Search Queries report."
SEARCH WAS THE LARGEST DIGITAL CHANNEL IN 2013 ($18.4B)
IAB released its full year 2013 report on digital ad revenue. Last year, online advertising generated $42.8 billion, which exceeded broadcast TV for the first time, by nearly $3 billion. However, broadcast and cable TV combined were worth $74.5 billion. Search advertising in 2013 brought in $18.4 billion, up from $16.9 billion in 2012. Last year search represented 46 percent of total digital ad revenue. This year however it's down to 43 percent, although it remains by far the largest single ad category.
 
BING ADS ARE EVOLVING: YOU SPOKE, WE LISTENED
After the feedback users gave through the User Voice and social media @BingAds, it has released a number of new and improved elements within the interface and the Bing Ads Editor.
MORE LINKS WORTH A LOOK...
Step inside AdWords on April 22nd and be the first to see the newest innovations.