The Drum Search Awards finalists were announced via Twitter on 18th April 2017, so it was a tense afternoon in the office while we waited to find out if our entry had made it onto the shortlist this year. After the long wait, we were thrilled to find out that we'd been nominated for our work with Superdry. The Drum Search Awards are designed to celebrate the individuals and agencies at the forefront of the search category, so to have our work recognised is a great honour.
The category we've been nominated for is Best Use of PPC As Part Of A Programmatic Strategy for our work with Superdry for its Jackets by Superdry campaign. Our display and paid media teams worked tirelessly to ensure that we delivered above and beyond our objectives. As an agency, we're committed to constant improvement and employing innovative technologies to maximise results for our clients, and this campaign was no different. By working closely with Superdry, the teams were able to align our digital strategy for the campaign to its overall brand ethos, which we believe helped truly make a difference.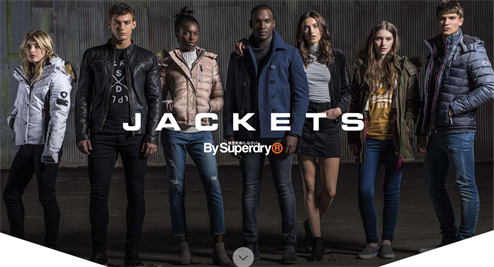 What makes this year's awards more interesting is that our Director of Paid Media, Hannah Kimuyu, was actually on the judging panel for the awards. Of course, she couldn't vote on our category - however, the whole process was very insightful for her and brought to the fore the level of talent within the digital industry, so it's a real testimony to our teams' hard work to have been recognised.
The winners will be announced on the 25th May at a glamourous ceremony in London - we'll be crossing everything we can in the hope of a win on the night!
Keep up to date with our latest work by following us on Twitter, LinkedIn and Facebook.