The Drum's inaugural Independent Agencies Census has ranked Greenlight in the Top 5 Elite league table for agencies with 100+ staff. 
The results of the Census were revealed this morning (9th May 2014) at a breakfast presentation, where Greenlight's CEO, Warren Cowan was in attendance to collect the agency's certificate.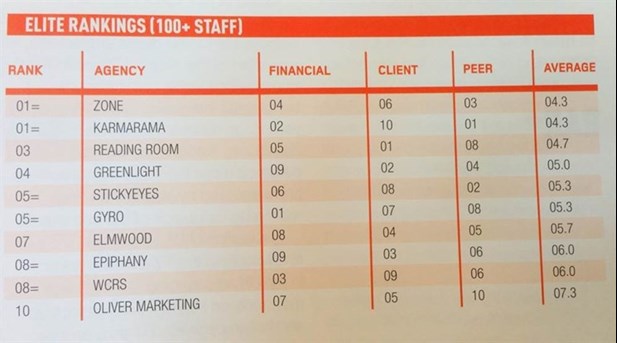 The Census provides the most comprehensive look at the UK's independent agencies to date, ranking them according to several performance indicators including financials, client satisfactions and peer recognition. The Census is divided into groups of 1-25 staff, 26-50 staff, 51-99 staff and 100+ staff, with media agencies comprising a section of their own.
The Census also highlights agencies that have performed best on average across the comprehensive measures, with the top 10 of those appearing in all three polls achieving elite status, of which Greenlight achieved.
In particular, Greenlight came second in the client recognition poll for 100+ agency staff and "received praise for paid search and PPC, online advertising and digital strategy, among other services". Greenlight also scored in the Top 10 in the peer rankings table for 100+ agency staff.
Greenlight's ranking demonstrates it success as an independent agency in a business space traditionally dominated by big networks.
Warren Cowan, Greenlight's CEO says "This is a great achievement for Greenlight and recognises the ongoing levels of creativity and innovation within the business and great client service."