The rise of Instagram
Since Instagram's launch in 2010, there's been an incremental rise in users joining the social media platform every year, especially after it was bought by Facebook, which saw the platform jump from 10 million users in September 2011 to 80 million in July 2012. In March this year, a study found Instagram was used more than Twitter across all age groups, which was further highlighted a few weeks ago when it reached a staggering 400 million users.
However, it's not just about how many people have an account. In today's day and age, engagement and quality posts are far more important - and Instagram is making waves in this area too. Users post about 80 million photos per day, achieving a daily average of 3.5 billion likes and 40 billion photos shared every day. Aside from that, Instagram has a very high engagement rate (4.21% compared to Twitter's 0.03%) with every user spending on average 21 minutes per day on the app.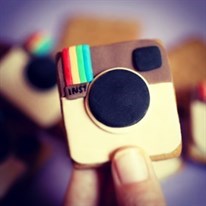 Planning for Instagram
Whilst it's clear that Instagram is a platform which offers a great opportunity for advertisers, the devil is in the detail when it comes to planning and executing a social media strategy for it. First of all, it's critical to know your market and what it is about your brand that piques their interest - this should form the basis of your communications and campaigns. Often, brands with inconsistent posts experience lower engagement, whereas those that make a conscious effort to tie into their overarching brand messaging reap better results.
As such, it's good practice to:
Decide on themes in advance so that they tie in with your upcoming brand campaigns
Allow sufficient time to ensure you can get effective ad creatives made
Work with key personalities to strengthen your messaging.
Thereafter, it's all about setting goals for your Instagram ads and campaigns. Asides from engagement spikes and an increase in users, it's important to recognise Instagram as a platform which complements other brand touch points. Looking at your goals in this way allows you to wholly measure the potential of the platform in terms of reach, interactions, traction and post engagement activity - something which many brands discount social media for because they do not measure effectively.
Finally, the key to maintaining a good plan is to concentrate on the quality of your posts - everything from the photography to the caption is essential. Consider how many accounts your audience is likely to follow within your industry so that you can make your imagery and messaging stand out from the crowd. In this sense, it's worthwhile adopting a storytelling approach to your feed to avoid repetition. Brands can do this through a multitude of advertising formats; from video to carousel imagery to regular image posts.
Influencers
At the heart of many successful campaigns is an Instagram Influencer. Influencers can really help brands in terms of credibility and exclusivity, as they now represent a new wave of celebrity thanks to their candid reviews and rich content which resonate with a wide audience. As such, they help contribute to the storytelling approach and are increasingly being approached by major brands to add that extra touch of sincerity to campaigns. More than anything, their content really chimes with a relevant audience when done well, and helps build a new community and following based on their fan base who might not otherwise have engaged with your brand.
What next?
Now that Instagram has opened its advertising platform to all businesses, there's no time like the present to get started with a campaign. By following our best practice advice, brands can increase their visibility on this ever-growing platform to further enhance their digital strategy.