The Festival of Marketing 2019 concluded on Friday 11th October. The event saw more than 200 speakers deliver over 160 hours of content, covering marketing's hottest topics. The annual conference is the largest global event dedicated to brand marketers, and brings together marketing professionals across all industries for two days of insight, innovation and thought leadership. On 11th October, over 150 delegates came to the Creative Brand Thinking stage to hear our Creative Director, Matt Garbutt, and our Digital Account Director, Ben Cook-Northrop, speak about why brands shouldn't fear risk-taking in their content session: "Nobody ever got anywhere by playing it safe. Take a f**king risk.".
Why is it so important to stop 'playing it safe'?
As Matt and Ben put it: 'it's not rocket science'. We're in the age of the eight-second attention span, the multi-screen world and the experiential generation. In order to get noticed, you need to stand out, and the only way to do that is to be a risk-taker. As brands we all want to fit in, but be different. We want to look like our tribe, but stand out. Fit in, but have our own unique personality.
This interesting paradox has led us to a point where a lot of adverts feel the same. The majority of the time when a brief comes in, the task is to look at what the client's competitors are doing and 'do something different', but the reality is that this translates to 'do the same but with a twist'. We're happy with the familiar. Doing something bold and different takes us into uncharted territory, removes us from our comfort zone and makes us feel nervous.
But maybe these feelings of nervousness are a good thing. All the great disruptors had to stand against the norm to get things done. You'll never get people's attention unless you rebel against the feeling of comfort. The majority of brands, advertising and products are just noise to people. In fact, we see 1000 ads every single day. Of those, 89% are instantly forgotten. And of the 11% that are remembered, 7% are remembered negatively. This means that in order for your ad to have a truly valuable, positive impact, you need to be in the top 4%. It's not an easy ask, but you'll never rise above the noise if you always choose the easy way.
What makes a memorable ad?
There's no simple formula for the perfect ad, but simplicity is key. Matt and Ben showed the audience several adverts, taken from London Underground platforms and walkways, and asked them to pick the one they found to be the most impactful and memorable. The clear winner was the ad that had a quick and obvious message, bold and arresting imagery, and limited copy to read. The least memorable ad was packed with information, had multiple messages and was strewn with non-correlating images.
Most memorable ad: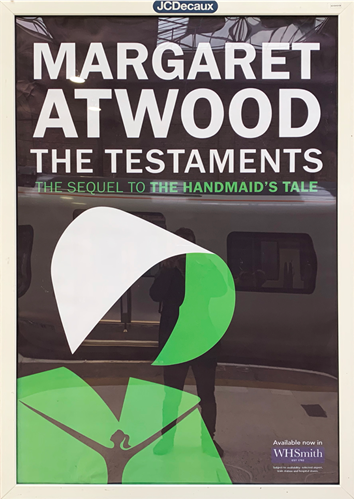 Least memorable ad: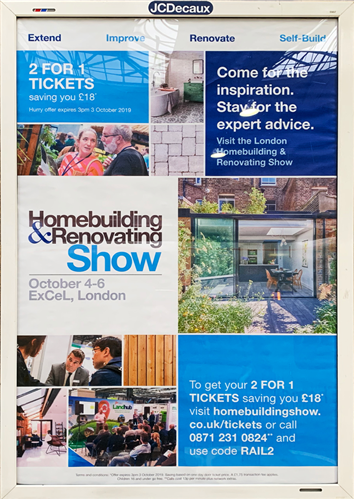 To further support this point, Matt and Ben shared a case study for the work they'd done with our packaging supplier client, RAJA UK. The brief was simple: to help improve branded search terms. We decided to make a memorable ad that would help people think of RAJA the next time they had packaging needs, and to stop them from automatically skipping the ad as soon as their five seconds were up. The first really important step when starting a new project is to research your target audience. We discovered that the majority of customers ordering materials for their companies were actually university grads, not the corporates that RAJA had previously been targeting with its very safe ads. This took us on a creative journey that eventually led to the following ad going live.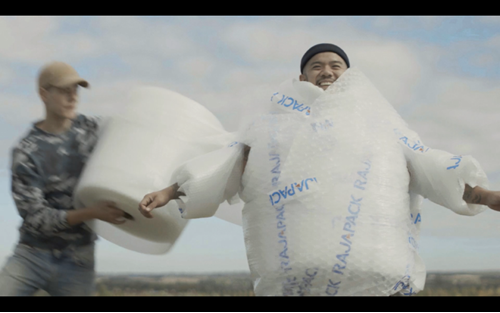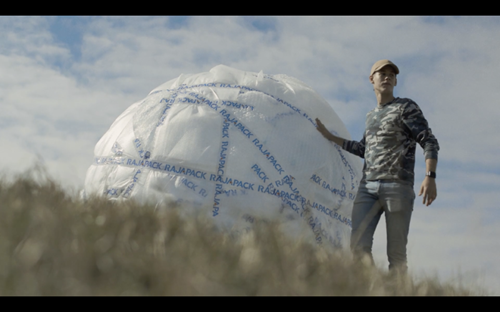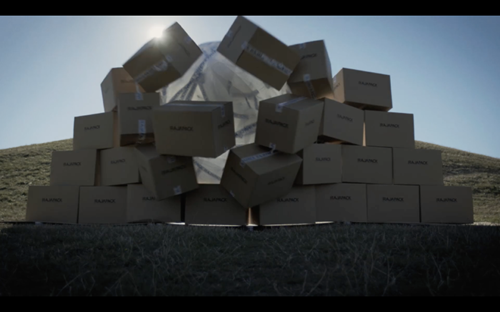 The ad uses some of the oldest tricks in the book: repetition, comedy, fun, and lots and lots of logos. But the main thing is that it cuts to the chase in five seconds, and has a simple, clear message. Towards the end of the campaign, we did receive one complaint. There were concerns that children might see the advert and try to copy it. The ad got banned. But not before increasing RAJA's branded search terms by 25% and year-on-year traffic by 63%. The campaign was a huge success. Was it a risk? Absolutely! But it totally paid off. So, a brave brand and a risky ad can be the secret to success.
Looking forward
Matt and Ben concluded the session by sharing a four-step process for making your ads more memorable:
Start with good creative: Make it arresting, interesting, funny, heart-warming, heart-breaking, sexy, silly, witty, dangerous
Be the opposite of your competitors: Do your competitor research, then go the other way, do something completely different and stand out from the crowd
Fail, fail again, fail better: The most important lessons are learnt through failings, it's not only OK to fail, it's actually mandatory in order to improve
Be brave, take a risk: Feel comfortable in the uncomfortable, if it feels scary and like it's going in a direction you didn't expect then that's probably a good thing
Finally, it's important to remember that you're the expert and you should always listen to your gut, trust your instincts and stick to your brief. If a project starts to feel as though it has too many cooks, and the creative is suffering as a result, you need to stand up for your knowledge and expertise. Manage the project and the different stakeholders' expectations, and always be brave enough to walk away if things are becoming too difficult.
Struggling to keep a brief focused and to the point? Take a leaf out of our book and develop a lean brief. Request our template here.