On the 25th of June, Facebook announced the launch of its Codeless Events Setup for Applications, which was first revealed in May at its F8 annual developer conference. Facebook integrated a marketing kit into its latest software development kit (SDK), which fulfils its promise to enable non-technical advertiser professionals to develop and modify marketing campaigns in their mobile apps without coding. The feature allows marketers to understand how their apps are being used by consumers, and allows advertisers to build audiences off the back of that information in order to optimise campaigns and engage users.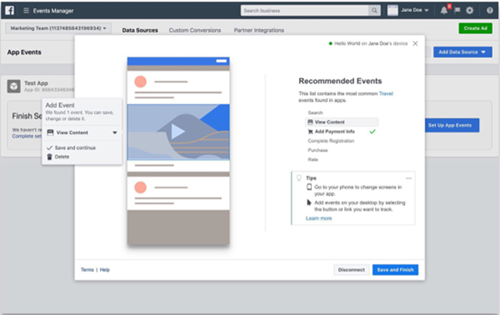 According to Facebook, advertisers will now be able to modify, create, and remove campaigns in apps, without having to rely on developers to release a new version or to rewrite code, which would usually take weeks. However, thanks to Codeless Events Setup, it'll only take minutes.
Moreover, reporting features have been incorporated into the marketing kit, allowing marketers to proactively access reports and insights, and increase the effectiveness and impact of campaigns.
As the importance of mobile and the app economy grows, it's important that marketers keep engaging with customers and re-engaging with lapsed users. If your app doesn't perform to its full potential, you'll likely to fall prey to the competition. As such, Facebook's new tool will help advertisers keep their mobile apps relevant, efficient, and effective.
To begin using the Codeless Events Setup for Apps, companies will need to integrate the newest Facebook SDK version, which includes the marketing kit into their apps - here's a detailed explanation of how to do it.