We live in a world where it's becoming increasingly easier to be an international vendor and/or consumer.
Overseas consumers are coming online at an incredible rate and according to Internet World Stats, the Middle East and Africa have the fastest growing online populations, whilst Asia accounts for a staggering 44.8% of internet users.
There are plenty of eCommerce sites in the world, but only a small fraction of them truly serve an international audience.
What does it mean to serve an international audience?
Having localised landing pages and native ad copies for your target market
Ensuring currency is clear and easily convertible
A smooth process from prospect to customer (which includes site speed, checkout experience, user journey and shipping details)
Serving an international market can be tough and take a lot of work, but here is why you cannot afford to not go international: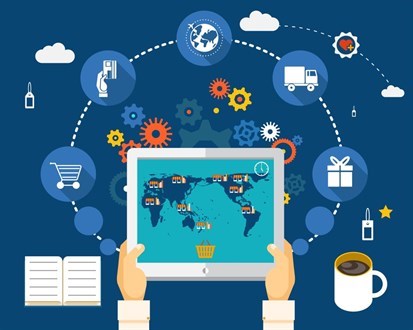 Lower cost-per-clicks
Emerging markets such as Brazil, Russia, India and China (aka BRIC countries) generally have lower keyword competition which results in a lower cost-per-click (CPC). Certain markets prefer different search engines to Google or Bing which could further lower the keyword competition, so it's worth doing your homework as you could make a saving - consider that the average CPC in India is $0.32, whereas the average CPC in the US is $1.65.
If you can gain conversions at a lower CPC and increase your ROI, why wouldn't you? It's certainly worth investigating!
Reaching further
Using localised keyword sets and ads helps to cater for more relevant pay-per-click (PPC) campaigns within your target market, where using the correct tone and text will create a unique and personalised experience for the customer. Despite the fact that English is a second language for most countries, native ads will almost always be more appealing to the searcher. It's also worth noting that alongside localised ads, localised landing pages can also help boost both your brand awareness and image considerably!
Lower market saturation
A crowded or saturated marketplace, such as the US, drives your CPCs up like there's no tomorrow. With well over one million advertisers on Google and 700,000 on Bing, it can be very hard to stay competitive without paying a hefty price. Have a quick look at your impression share for your brand - you should notice more and more competitors who were not there a year or two ago.
The majority of international markets have far fewer advertisers, meaning that there's room to scale, time to test account structures and cement your brand's dominance once you've ironed out the creases in going international.
Get out there, now!
So, considering the advantages listed above, there really is no excuse to not look overseas and expand your PPC efforts. All it takes is a little bit of hard work.
Remember - The difference between try and triumph is a little umph!