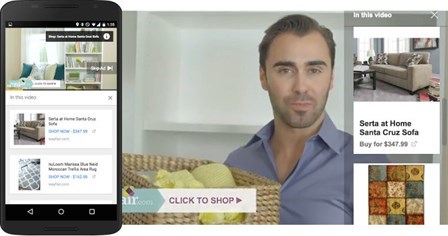 Google has long been the go-to search engine of choice, with one of the strongest brand names in the world. Being at the fore of technology and an innovator of data analytics has allowed Google to grow at a fast rate to become the huge brand it is today, and its latest move into eCommerce marks a new opportunity for the brand to delve into new territory and grow even more.
Where eCommerce is concerned, we're aware of AdWords and Gmail Sponsored Promotions Ads; however, this bypasses the fact that consumers do not always start their journey with Google. As other major players such as Amazon and eBay have grown in prominence alongside Google, many are going direct to them when looking for products or simply just browsing.
Andreas Pouros, co-founder and COO at Greenlight notes that "while Google dominates the online search market, Amazon and eBay have become annoying flies in its ear. Consumers are increasingly going straight to these marketplaces to find the products or services they want to buy and this has raised questions over the search giant's future in the consumer journey".
But Google has never been one to miss out on an opportunity. Through their video sharing platform, YouTube, they have taken matters into their own hands by introducing 'TrueView for Shopping', which effectively allows viewers to buy products off the back of viewing a video ad. Adding product links adds an immediate call to action which will inevitably prove to be a powerful tool, as was proven with a trial conducted with Wayfair - a home goods retailer - who saw a threefold increase in revenue per impression through the new service. Beauty retailer Sephora also trialled the new service, achieving a similar impact in the form of an 80% increase in consideration as a direct result of the campaign.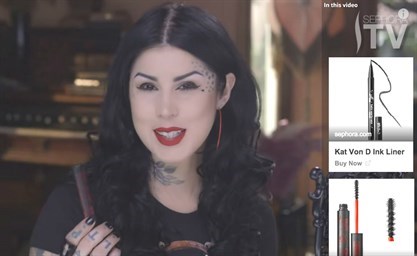 "Turning YouTube into a giant storefront is the clearest indication yet that Google isn't taking this threat lying down. By enabling consumers to buy products from within YouTube videos, Google is marking out a new eCommerce battlefield against retail marketplaces - in the realms of consumer entertainment" states Andreas.
This is big news for eCommerce, as consumers can now click these 'buy buttons' and purchase a product or service without leaving Google, meaning that the consumer cycle can go full circle within their platform. Considering how many people use YouTube to inform themselves on a product or to watch a review, the direct ads will allow Google to catch their audiences' attention at a critical 'moment of truth' when they are fully engaged and have the intent to purchase a product or service, directing users straight to the seller's website to complete the transaction in just one click. Google has now gained a slice of the action in the eCommerce sector, which is likely to cause a shift in consumer buying patterns, and potentially provoke a reaction from the brands it is nudging out of the marketspace.
The timing is perfect too, as ad spend on online videos increases alongside the number of people looking to video content to make informed decisions on how something works or delivers when under pressure prior to making a purchase. Entering the eCommerce space now will allow Google to gain critical mass and to further its data collection by feeding off click patterns and products purchased, which will only improve their targeting strategy.
Andreas comments on this powerful turning point for Google by stating that "with demand for YouTube videos growing by 50% YOY, Google has an enormous consumer audience at its finger tips. The pressure is now on for marketplaces like Amazon and eBay to respond; will they draw swords and invest in bringing shopping and entertainment together, or have they got another weapon in their arsenal?"